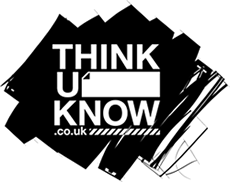 The internet is such an integral part of children's lives these days. It opens up so many educational and social opportunities, giving them access to, quite literally, a world of information and experiences.
Whether on a computer at school, a laptop at home, a games console or mobile phone, children and young people are increasingly accessing the internet whenever they can and wherever they are.
As you would protect your child in the real world, you will want to make sure that they are safe whatever they are doing. Like learning to cross the road, online safety skills are skills for life. If your child understands the risks and can make sensible and informed choices online, they can get the most from the internet and stay safe whilst doing so – particularly from those people who might seek them out to harm them.
So, how can you protect your child online?
If you understand the internet and understand what the risks are, there are a number of things you can do that will make your child safer online. Your first port of call should be the Thinkuknow website that aims to ensure that everyone has access to this practical information – children, young people, their parents and carers and the professionals who work with them about how to protect children from online abuse. The website also provides educational resources, including films, cartoons and lesson plans, to help professionals raise young people's awareness.
The CEOP website has advice, help and a reporting tool to be used if someone has acted inappropriately online towards a child or young person you know.
We tell our children to share but online it's different. In fact, sometimes sharing online can be dangerous. The NSPCC are raising awareness around the potential issues of children sharing their personal information online.
Our College's policy on eSafety details how we deal with eSafety incidents/concerns and our action plan for raising awareness and improving eSafety in our College.
The Pastoral Team
Year group

Head of Year

Year 7

Ms Meadowcroft

Year 8

Ms Burton

Year 9

Mr Cassell

Year 10

Mr Cassell

Year 11

Ms Kellett
Pastoral Support Officers
| Pastoral Support Officers | Name |
| --- | --- |
| Year 7 | Ms Jackson |
| Year 8 | N/A |
| Years 9 | Ms Martin |
| Year 10 | Mr Fairhurst |
| Year 11 | N/A |
Attendance Officer: Ms Maddison
Caring for our Pupils